Experience
Performance Marketing
With Industry Leading Monetization Tools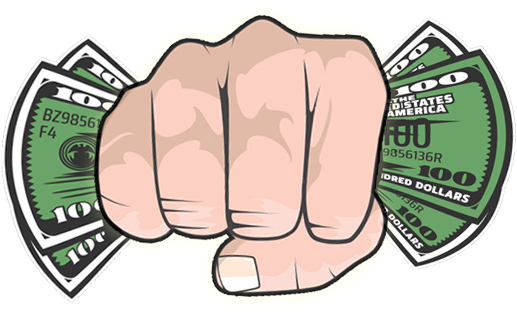 Why CPAGrip
CPAGrip is an industry leader in the affiliate marketing space, maintaining an impressive track record of success and publisher satisfaction since 2013. Our sophisticated tools -- like our URL Locker, our Content Locker, our Offer Wall, and more -- and our inventory of over 2000 incentive offers, in addition to our dedicated support team and experienced development technicians, has made CPAGrip one of the best reviewed performance engines for publishers and advertisers alike.
read more
Publisher Dashboard
CPAGrip's accessible and detailed control panel for publishers lets you navigate the whole platform with just a few clicks. From this easy-to-use dashboard, you can check out our sophisticated monetization tools like the Content Locker,
URL Locker, and our API implementation features such as the JSON and RSS Offer Feeds; Browse through our complete inventory of campaigns from all over the world; Set up detailed analytics about your traffic and campaigns using our Postback Tracking features. If you ever have any questions, you can always reach out to our support team.
We are happy to help!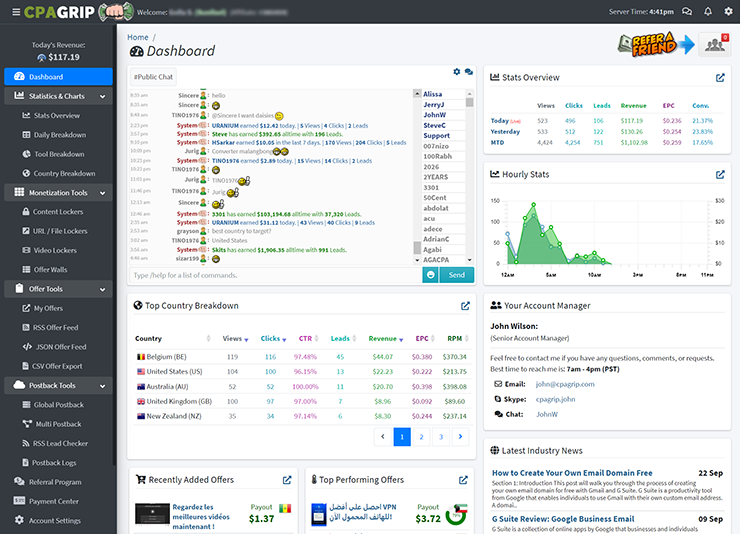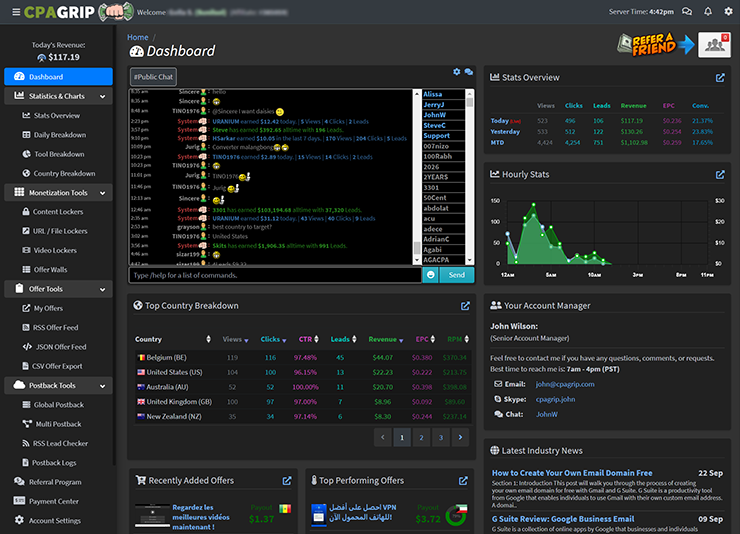 Advanced Analytics Engine
Our live statistics tracker gives you detailed feedback on all aspects of your campaigns,
so you can optimize your traffic and maximize your revenue.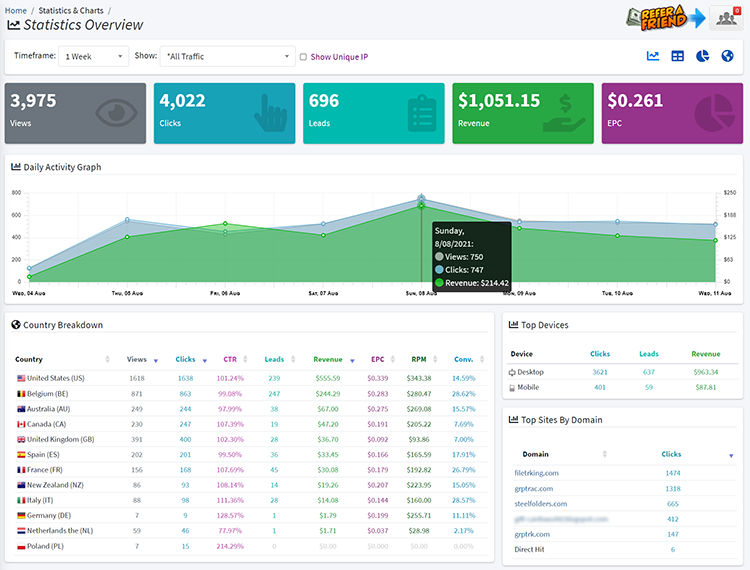 Publisher Testimonials
I truly love working with CPAGrip. The most honest and hardworking support staff in the business. They always make me feel valued and cared for.
Amazing offers, amazing tools, amazing support. My life has changed so much since I started working on CPAGrip. But one thing that has stayed consistent: CPAGrip's amazing level of care for their publishers.
Fast and secure payments. I never had to worry about cash flow working with CPAGrip. They helped me build my online business to heights I had never imagined.
I've been with CPAGrip for 2 years now and have never, ever had a problem. Great tracking and always pay on time!!!! I will keep running with you guys forever!!!
I've been working with CPAGrip for some time now and only have good things to say. They are showing that they truly care about their affiliates and mutual success. Thumbs up!
CPAGrip is the best network ever! Always great support and so much high paying offers. You can earn $100 per day with them. Thank you CPAGrip.
Best content locking affiliate network EVER! They don't delay payments and the managers are happy to walk you through the processes.